Essentially as you would go to the doctor for a physical…….we are giving your home a physical…..

checking for major defects and maintenance issues.
Welcome to Inspection Doctor!
Locally Owned and Operated
"Anyone else is just looking around "
With over 25 years of industry experience we strive to bring you the Best Home Inspection Service available.
"Inspecting your Home – Like it's my own"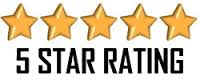 We are interNACHI certified and backed by their Greatest Guarantees.
 Licensed, Bonded and Fully Insured Home Inspection

Schedule your next inspection now online or over the phone and buy or sell your next home
with Confidence!

https://www.nachi.org/
Professional Certified Home Inspector serving Lake of the Ozarks and Surrounding areas, Lake Ozark Home and condominium Inspection, Licensed bonded and insured Home Inspection company, Im the one you talk to Im the one that does your inspection, Lake Ozark Radon Inspection, Lake of the Ozarks, Home Inspection Checklist, Osage Beach Home Inspection, real estate inspection service, bank inspection, Osage Beach Mold Inspection, Osage Beach Radon Inspection, best price Inspection Services, inspection cost, condo inspection lake Ozark, lake Ozark home inspector, Fulton, Columbia Home Inspection, Jefferson City Home Inspection, Camdenton Inspector, Wardsville,  Linn Creek, Versailles Home Inspection, Eldon Home Inspection, Laurie, Gravois Mills, Sunrise Beach Home Inspector, Mid Missouri Mold and Radon Specialist Lab Testing, Rocky Mount, New Bloomfield, Holts Summit, Lebanon, Russellville, California, Tipton, state licensed Well and Septic Inspection, Lake Ozark Mold Inspection, a home inspector that cares, condominium specialist, condo inspector, house inspection, the lakes premier home, lake of the ozarks #1 home inspector, home inspection checklist, final walk through home, best real estate inspector,environmental, mold air lab, quality inspector, lake of the ozarks real estate inspection, premier, premium services, above and beyond, environmental, buying, selling, full time, state licensed owts, lagoon, See our Inspection Service area  map https://inspectiondoc.com/service-area/
Licensed, Bonded and Insured.